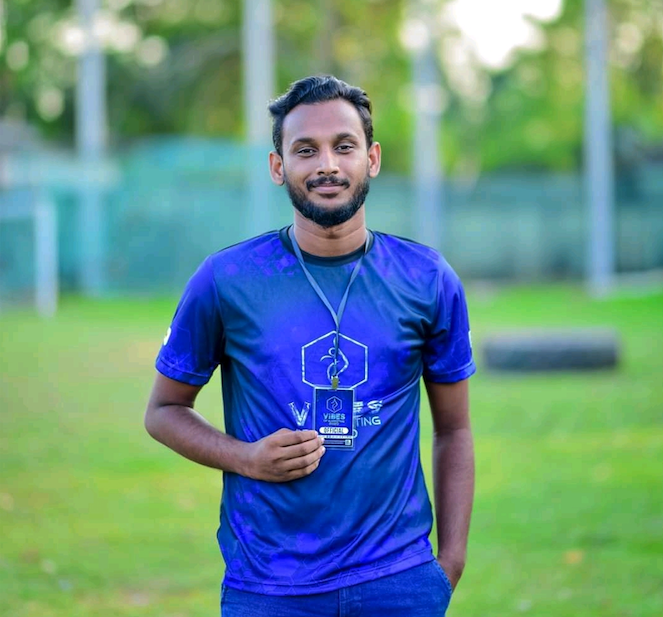 "Time is flying", earlier I thought that it's just another word but now I can realize it's actually true. I am now in the first semester of my third year of university. Last year I achieved some of the goals I have planned. In the first university year, my GPA value was 2.77 but with some hard works and dedication, I was able to achieve a 3.43 GPA at the end of the second year.
At the end of the second year and beginning of the third, I had the opportunity to participate in several events organized by my department. INCEPTION, VIBES are some of them. VIBES is the biggest outdoor concert organized by a university in Sri Lanka.
These days I am trying to improve my communication skills. Striving to achieve this, because it's very important for my future career. Together with my colleagues, I am planning our annual department trip, it is going to be a very interesting one. Last year it gave us lots of memories and we hope this one will be even more interesting because we know each other better than the previous year.
The third-year first-semester examination will begin in March so I have to prepare for it as well. These days I am giving more attention for studies because there are six subjects this semester for examination and I have to work hard for passing all of them. I would like to especially thank ESOMAR Foundation for offering me this Scholarship so I can freely focus on my studies.
I am in the middle of my university studies. In these two years left, I hope to develop my academic results and I also hope to participate in and coordinate as many events as I can. They help me become a practical marketer and I can learn so many things from these events. Our panel of lecturers gives immense support for doing all this. I would like to thank the ESOMAR Foundation and Sapio Research for the support offered to my education. It is a great help for my future and I can heavily focus on my main goals thanks to ESOMAR.
Ayesh is following a B.Sc. Marketing Management (special) degree program at the Department of Marketing Management Faculty of Management Studies and Commerce, University of Sri Jayewardenepura. His scholarship was granted through a partnership with the global research consultancy Sapio Research.
Partners & Sponsors
We are always on the lookout for partners and sponsors. If you are an individual or an organisation looking to understand more about how you can support us, please find more information here or contact:  info@esomarfoundation.org